Monthly Archives:
January 2015
Most everyone else I know has already tackled this topic for their New Year's Resolution.  I was  down with the flu and still not quite over it so I'm just now getting things started.
Last year I posted my goals, and asked for accountability partners.  That got many responses from friends on Facebook,  private messaging, and  numerous phone calls.
'It's too ambitious.'
'You'll wear yourself out.'
'It's not challenging enough.'
All feedback is appreciated even though I disagree.  I've done this thing called life  enough to know what works and doesn't work for me.  If I don't have a goal, I will wander aimlessly accomplishing nothing.  I know many of my friend's  relate to my as a free spirit,  but this free spirit needs a finish line,  something to keep my eye on the goal to not let life distractions keep me spinning aimlessly off in one direction or another.
Why am I sharing them with everyone else then?
Simple! By posting them here,  I am writing them down, making them plain for all to see so that I have  accountability and a feeling of  commitment. They become more tangible when they are written down.
In review of last year's  goals, being brutally honest, my progress or lack of on Ellie's big goals for 2014: 
 Home/environment:   Remove 5 items from house every week whether through throw away, give away, or sell.  If I am to count clothing donated to Goodwill along with  other household items then I exceeded this!  Between myself and two daughters we donated enough clothing to outfit a village!  WIN!
Home/environment: Get my desk set up and have a stable work area that is my dedicated  space. Well,  I had plans.  Had paint picked out for the office, made some progress towards but by the end of the year my " desk" is still part of my kitchen table.  Different plan but this year I WILL have  my desk!
Home/environment:  Have kitchen and living room flooring replaced in 2014.

What was I thinking?  Between medical expenses and college expenses there wasn't much left over. 

Relationship:  Spend 50 minutes per week  doing something for  the  man of my affections.

Didn't do this every week,  but after March – yeah pretty much.

 

 Mostly a WIN!

Relationship:  Have 25 dates – no kids, no double dates, or group  parties that count as dates but real life  mono y mono date. More like 15 – but hey it's moving in the right direction, right?  I'll count that as a win considering the year before was 2 dates – my birthday and our anniversary. 
Health/fitness: Lose 50 pounds  by December 31, 2014. FAIL. Umm,  I kind of went backwards on this, gaining weight back that I worked so hard to shed. Looks like I need a do-over on this one! 
Health/fitness: Eat 5 fruits and vegetables daily, or at least  5 days a week.

Mostly a win!  

Health/fitness:  I will consume at least 50 ounces of water every day.  I know I should do more like 100 ounces but let's start with 50. FAIL.  Seriously,  I may have gotten like 24 ounces of water on a daily basis. Now if I could count coffee consumption . . .  you see why I have this on my list???
Growth/Learning:  I will learn 5 new skills this year. I learned: 1. how to imbed a video on my blog not just the link! 2.  you can open a link in an incognito window – who knew?? 3. how to put sharks in Facebook's comments ( real valuable skill I know But I'm counting it never the less!) 4. I learned 3 new features on Scrivener that makes writing even easier 5. I  trained my dragon naturally software to recognize my voice! ( It still has a few issues, but for the most part works like a dream!) 6.  learned how to make flourless cake! (This may or may not have contributed to some of the weight gain) 7. I learned a few things about myself through counseling, and the skills to break those wrong thinking attitudes  Overall I call this a definite WIN!
Growth/Learning:  I will read 50 books this year.

I only managed 28 books this year. Haven't had as much free time to read as I used to. 

Career: Attend 5 professional seminars, workshops, &/or  courses.  

3 for the mlo job, 3 for personal development, and 3 for writing  – WIN!

Career:  Finish and publish 3 books this year.  

Well that didn't happen.  I submitted 5 different books to various publishers.  I wrote a short story specifically for a submission call, and received rejection letters. One publisher was kind enough to give some pointers  for rewriting at least.

Career:  365 Book.  Write 500 words every day for 365 days. I think I got to day 45 on this one. 
Money/ Finances:  Get all medical bills from 2013 paid off!

Did that!  All medical bills for 2013 and 2014 are paid in full! WIN!

Money/Finances:  Invest 500 dollars this year from wages.

Yeah, this one went the way of the flooring up there. NOT a WIN!

Social/relationships: Go out with my friends 25 times in the year.  

I knew this one was ambitious when I wrote it. It was more like 10 times but I am still going to count it as a win because I consciously thought to connect to my friends! 

Social/relationships:  Host 5 theme parties over the year.

End of School Year Party, Fourth of July BBQ and fireworks, Back to school/end of summer/we need an excuse to act crazy party!, Blogging Goals Reached party!,  oh and birthdays – do birthdays count????  Win!

Community:  Knit/crochet 50 scarves to donate to the homeless shelter.

Didn't manage 50. It's so hard to be motivated to knit or crochet with yarn when it's hot outside.  I managed to make 34 scarves that were graciously accepted and appreciated!  WIN! (34 are better than 0 right?)  

Community:  Do 50 kind deeds for  someone – anyone, over the course of the year.

I never really thought of myself as a do-gooder, but dang I passed 50 somewhere back in March then lost count. Stuff happens, you run into people, what can I say?  Win!

Fun:  Make a list of 50 things that make me happy and refer to it often when I get down.  

Somehow this one completely escaped my attention. 

Fun:  Try 50 new recipes this year.

I'm not going to list them all here.  Some were in fact recipes for dishes that I already made,  just a different recipe.  For instance I used a different recipe for making turkey enchiladas, and the family overwhelmingly decided that my original was better.  I cook the meals here basically every day – so trying a new recipe every week is a simple thing for me. 

Fun: Spend 5 nights in  5 new cities.

We went to St. James for an overnight. Visited a few other cities, or towns  but as to spending an overnight – no. NOT a WIN! 

Spirituality:  Spend 50 hours over the year  improving my spiritual well-being though healing, counseling, prayer, and meditation.

 Including counseling – it's more like 100 hours at least. Not exactly what I had in mind, but improved so – WIN! 

Spirituality:  Spend 50 minutes of ME time each week.

Yeah, that didn't happen.  Maybe 6 weeks out of the year I did this. 

Spirituality:  Start a gratitude journal – one good thing for each day.

Did this!  There are days that it was difficult,  days that it was easy but I stuck with it. WIN!
15 out of 25 – that's 60%. Well, it's better than 50% or 0%!
Goal setting is a good thing even if you don't achieve all of your goals.  Goal setting gives me something to aim for, a direction to follow.  It sets the parameters of which road I need to be on for my life journey. Specific goals  sets parameters as to what direction and which lane I should be in on life's highway or if I should be on the country back roads enjoying the scenic route.
I like to be working towards something, setting milestone markers along the way.   Where is your path taking you?  Do you like living the grand adventure?  Or do you like to discover the adventure while following the map?
What are your goals for this year? Next week, I'll share the goals for this year. Now that I'm back in the land of the living and not stuck in the flu-ish state of nonexistence.
Write on my friends and set those goals.
The WordPress.com stats helper monkeys prepared a 2014 annual report for this blog.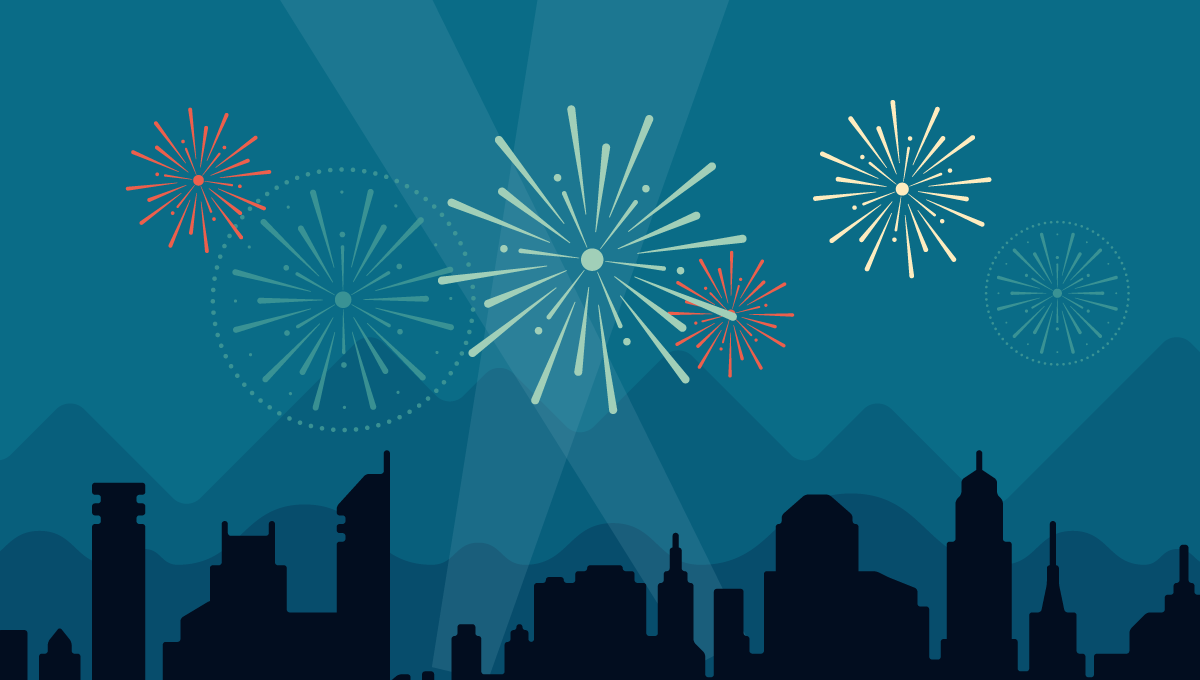 Here's an excerpt:
A San Francisco cable car holds 60 people. This blog was viewed about 2,500 times in 2014. If it were a cable car, it would take about 42 trips to carry that many people.